BMrL 2018
Robert Heckmann is Bavarian Mister Leather 2018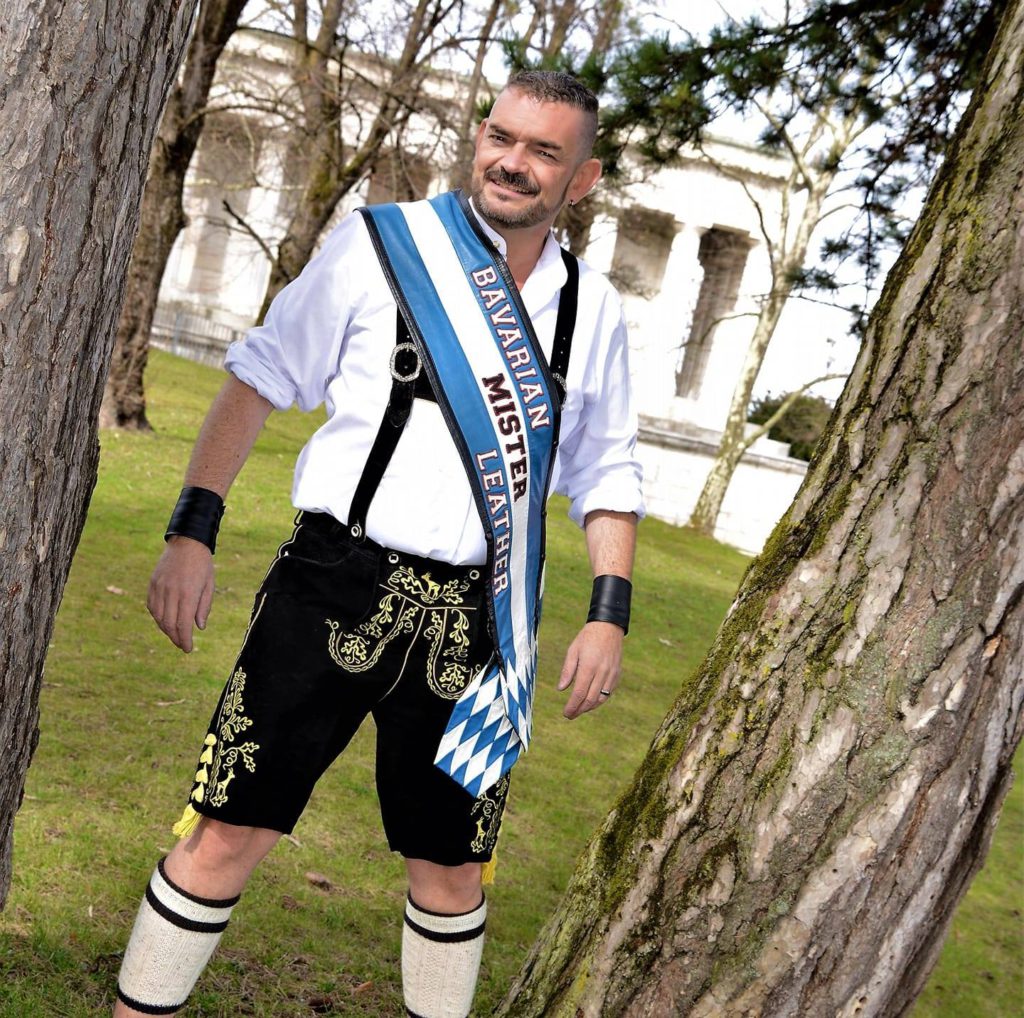 Since 2001, the Bavarian Mister Leather has been chosen for the Stark beer festival of the MLC. Two candidates stood in the sold-out Oberangertheater the audience present for election. In three ballots, Robert Heckmann finally won the most votes and took over the sash of Manfred Herbst late in the evening. A heartfelt thank you for the participation goes to the second candidate Marcus Hanke. The two of them went head-to-head, but ultimately only one could call themselves "Bavarian Mister Leather 2018".
The 47-year-old is a native of Munich, has known the community since his coming-out 25 years ago and is a familiar face in the MLC and the community. "It is very important to me to go public and, on as many occasions as possible, to publicize leather and other fetish, to live it as a matter of course, to inform and educate. For me, for the MLC, that means being present to its members and friends and giving the community a face", said Robert during his performance on stage. He also wants to actively support the "Safety Action Group (The Safety Action Group S'AG is a voluntary group of the Sub eV and the Munich Aids-Hilfe eV for the prevention of HIV and other sexually transmitted infections) and thus contribute to the prevention work.
Robert is coming to an exciting year in which he will take part in many events and thus continue the tradition of the Bavarian Misters, who have always been a lot traveling and giving a friendly face of the community. In addition, Robert will participate in the election of the International Mister Leather in late May in Chicago.
Congratulations to Robert and all the best for his year in office.