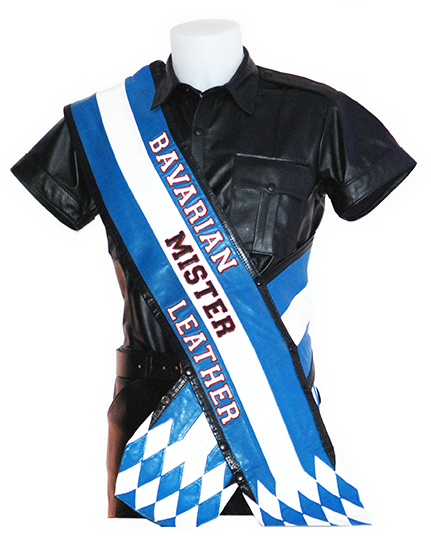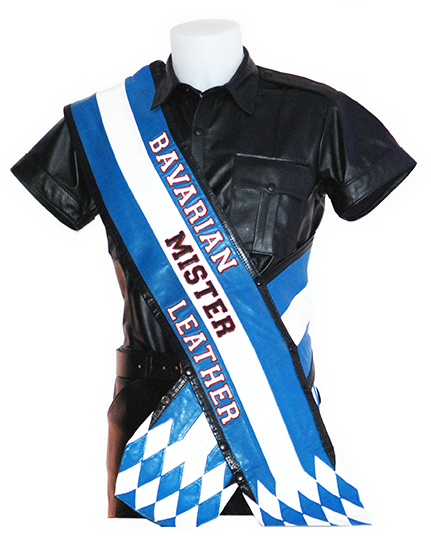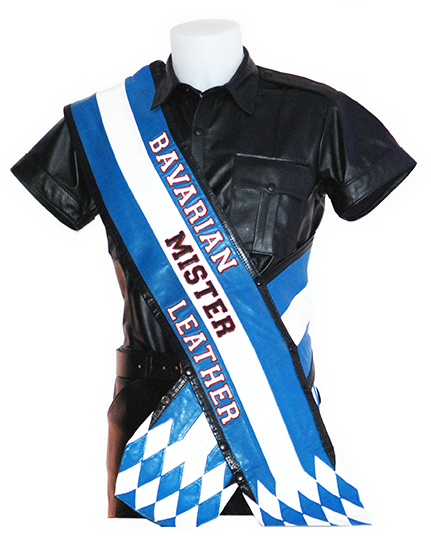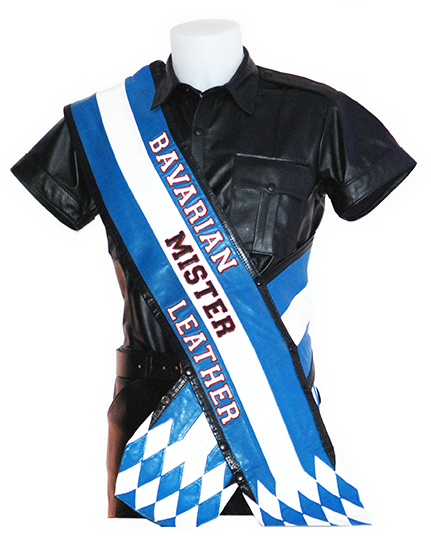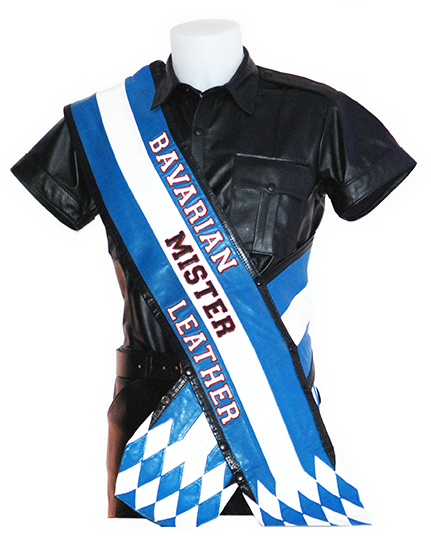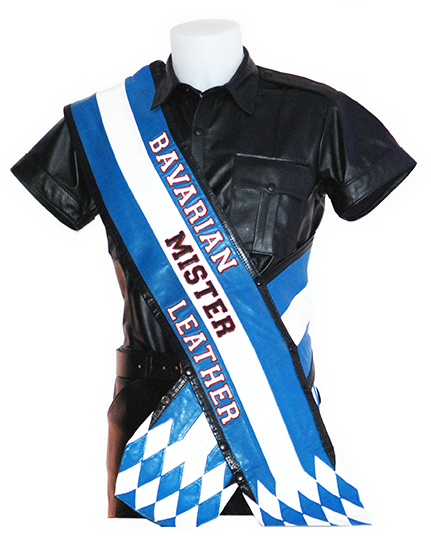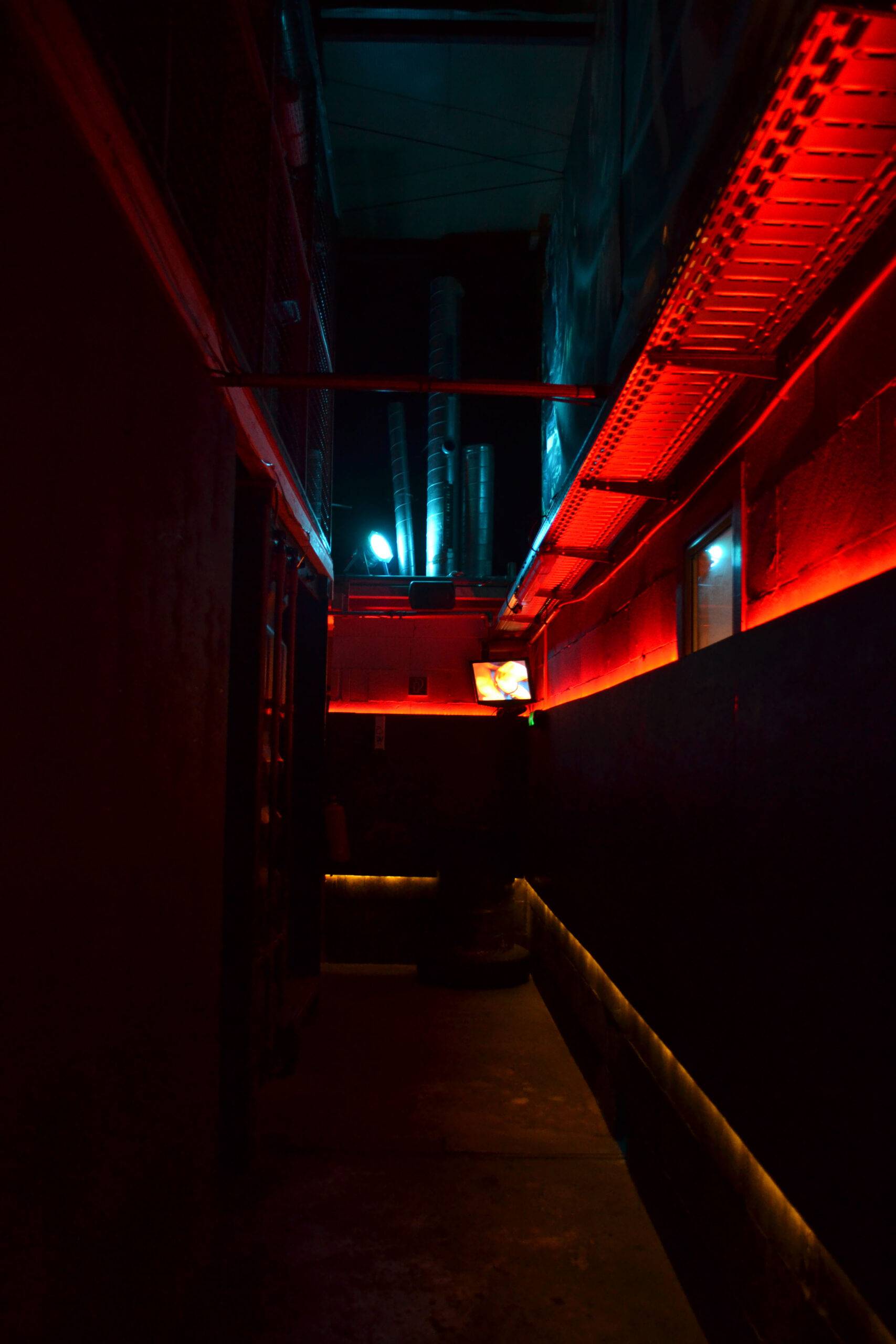 Eddy (er/ihm), 46 Jahre alt, wohnt seit 15 Jahren in München.
Eddys weg zum Lederfetisch war nicht selbstverständlich. In einem schüchternen Start erlebte er einige Enttäuschungen. Jedoch, dank Beharrlichkeit und wachsendem Selbstvertrauen überwand er seine Zweifel und wurde immer öfter in der Fetischszene zu sehen. Nicht nur als Teilnehmer an CSDs, EuroPride, World Pride, Folsom Europe oder Fetish Week, sondern auch als Helfer oder Mitwirkender beim CSD München, World Fetish Show Contest, oder hinter Theken wie im Underground oder im Sub, wo er kürzlich 6 Jahre Fetischtheke feierte.
Als Deutsch-Franzose fühlt er sich als Europäer, und schätzt es sehr, internationale Beziehungen auf den gemeinsamen Werten der Community aufzubauen und zu pflegen.
Als Bavarian Mister Leather möchte er diese Werte bayernweit, bundesweit und international vertreten, um Netzwerke über Grenzen hinweg zu stärken. Seine Erfahrung teilt er gerne als sichtbarer Vertreter und Kontaktperson der Leder und Fetisch-Community mit Leuten, die das Thema Fetisch noch ungewiss macht.
[EN]
Eddy (he/him/his), 46 years old, has been living in Munich for 15 years.
Eddy´s journey to leather fetish was no matter of course. He faced some disappointments during a shy beginning. However, he overcame his doubts by means of perseverance and growing self-confidence, and became more and more present on the fetish scene. Not only in participating at Gay Prides, EuroPride, World Pride, Folsom Europe or Fetish Week, but also in contributing and performing at Munich´s Pride, World Fetish Show Contest or behind bar counters, such as those of the Underground or the Sub, where he celebrated 6 years of Fetish Evenings not long ago.
As a French-German citizen he feels like a European person and treasures building and caring for international relationships based on common values of our community.
With the title of Bavarian Mister Leather, he aspires to represent these values throughout Bavaria, Germany and internationally in order to strengthen networks across borders. As a visible contact person for the leather and fetish community, he is ready to share his experience with people still in doubt with these topics.
---
Name: Hendrik Terwort
Alter: 36
Wohnort: München
Meine Motivation:
Gehört Fetisch auf den CSD? Natürlich gehört Fetisch auf den CSD!
Fetisch, das ist nicht nur Sex. Fetisch, das ist ein Teil unserer Persönlichkeit. Fetisch ist in der Kunst und Fetisch ist Kultur. Die Fetischszene ist eine Wurzel der queeren Bewegung.
Als Euer Mr. Leather will ich dafür einstehen, stark und deutlich, dass alle Fetische selbstverständlich zum queeren Leben gehören, mit Respekt und Sichtbarkeit!
[EN]
Name: Hendrik Terwort
Age: 36
Place of residence: Munich
My motivation:
Does fetish belong on the CSD? Of course fetish belongs on the CSD!
Fetish, that is not only sex. Fetish, that is a part of our personality. Fetish is in art and fetish is culture. The fetish scene is a root of the queer movement.
As your Mr. Leather I want to stand up for it, strong and clear, that all fetishes belong to queer life as a matter of course, with respect and visibility!