BMrL 2019
The Bavarian Mister Leather 2019: Stefan Modschiedler
The announcement of the winner as a video: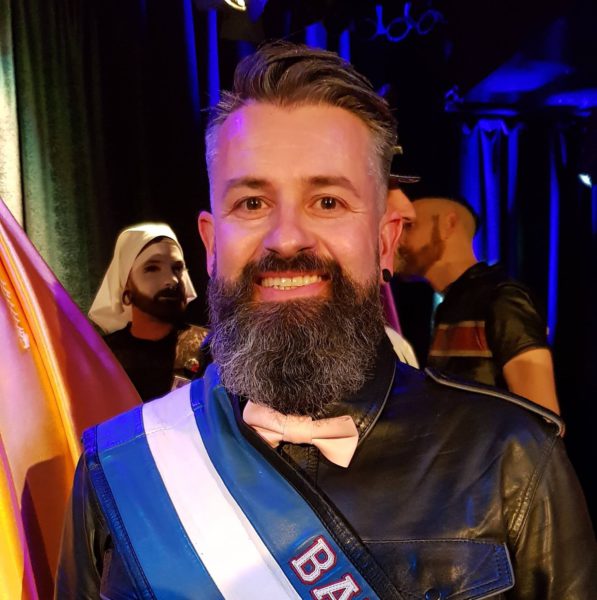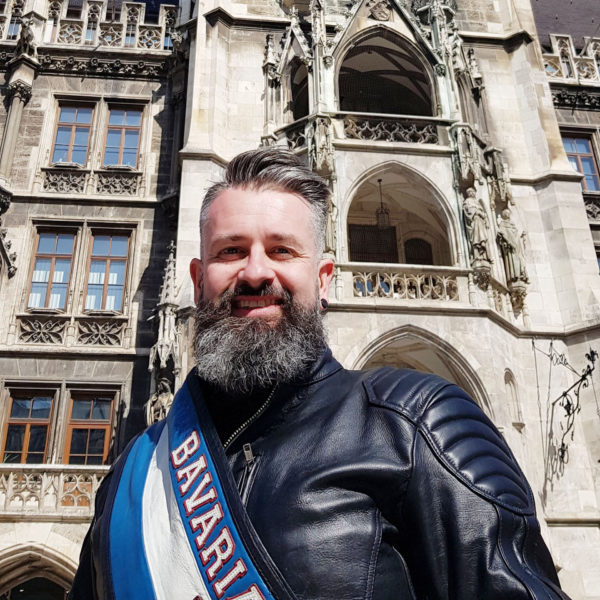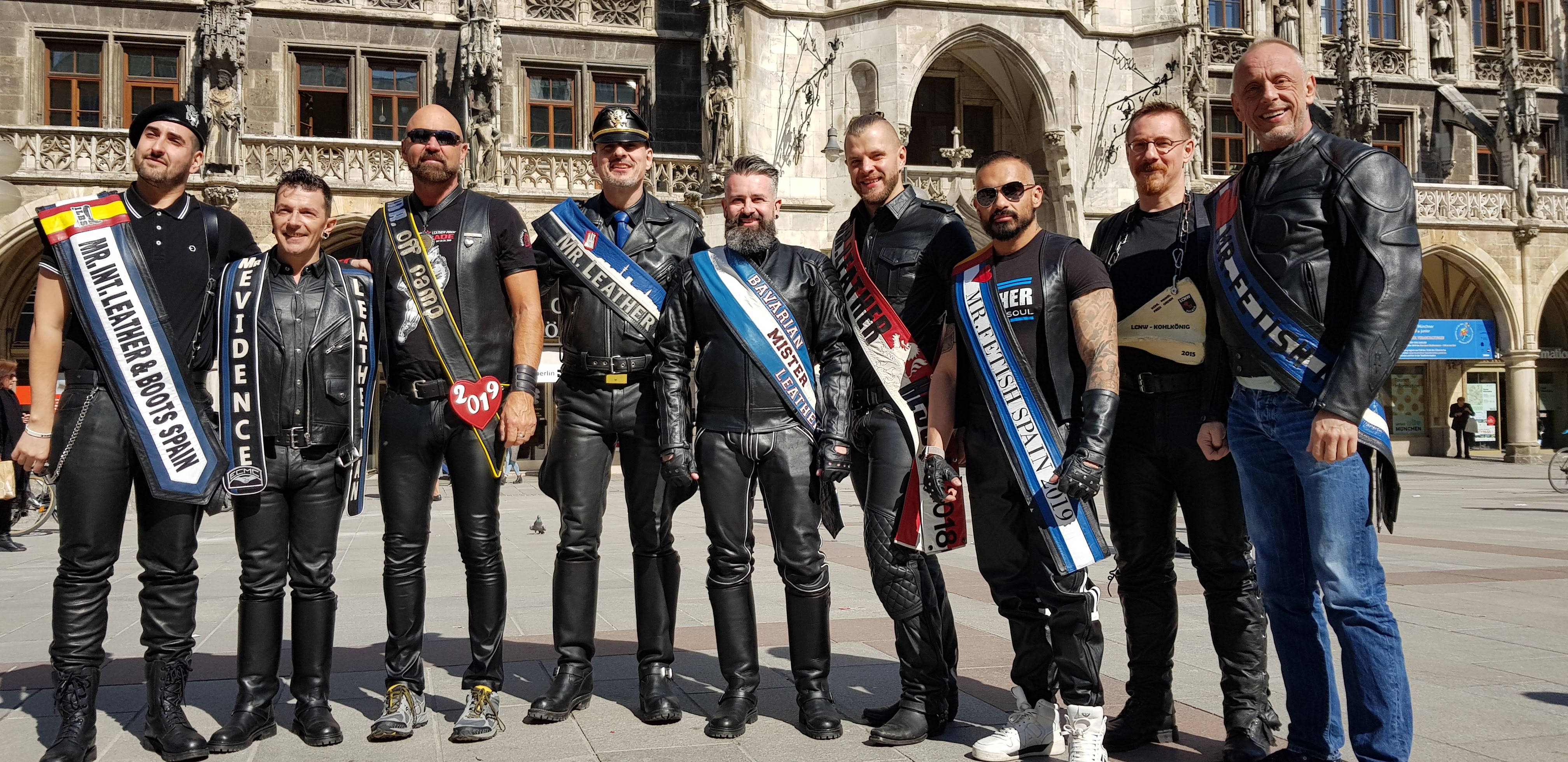 Stefan Modschiedler is Bavarian Mister Leather 2019
At the end of March it was time again and the Munich Löwen Club invited to the annual Stark-Bier-Fest in Munich. Hundreds of guests from near and far followed the call of the club and enjoyed in spring temperatures the tasty strong beer and at the sight of hot guys in traditional bavarian leather pants.
Traditionally, the election of Bavarian Mister Leather takes place during the Stark-Bier-Fest. The MLC heralds the round of 2019 elections. This year, three candidates stood for election. The very different characters and types had to advertise in three ballots for the votes of the audience. In the end, Stefan prevailed. The 46-year-old technical employee comes from Erlangen. Thus, you will see the sash determined in Franconia often. « I see myself as a representative of the entire Bavarian leather and fetish scene and want to be a mouthpiece and mediator » said Stefan during the election. He also wants to strengthen the leather and fetish scene within the LGBTIQ community and build bridges. As a PrEP user, he also cares about the educational work on « Safer Sex 3.0 ».
We congratulate Stefan and wish him all the best for his term of office!