Current Info
**Mostly in german
News from Friday, 15.10.2021
What's new at the UnderGround




– the location of the MLC?
Dear members and friends of the MLC,
during the long break, hard-working helpers have redesigned many things in the UnderGround. For our re-opening there are also some organisational changes, which we have outlined below:
The previously necessary online registration and registration fee as well as the signature at the entrance are no longer required!


Modification of the pricing:
Reduced admission price for MLC members: 10 EUR:




For this, the current membership card must be presented at the box office for each visit.  Without a membership card, admission will be granted at the regular admission price (with official ID or passport).

Regular admission price for a day membership: 17 EUR:




(there is no more registration fee)

.


Admission only with official ID or passport.

Discounted admission price for persons up to 25 years of age as part of a one-day membership: 12 EUR:
Admission only with official ID or passport.

We no longer record names!
This means that we can no longer identify the locker key as well as the consumption wristband in case of loss.


House rules and disclaimer:
By entering the UnderGround, every guest accepts the house rules incl. disclaimer posted in the box office area and published on the website of Münchner Löwen Club e.V. (Here directly to the house rules)


Changes due to the Corona Pandemic and legal requirements.
admission is currently only granted in compliance with the "2G" regulation (vaccinated or recovered).




We check this at every admission and verify the name with the ID card. The best way to prove this is digitally on your smartphone. We only accept paper proof (e.g. vaccination book) in the original.

We are obliged to ensure contact tracking;




This is done at UnderGround via the "CORONA WARN APP" and the "Luca App" only.




We do not provide an analogue possibility for contact tracking!

the following persons will not be admitted:
Persons with proven SARS-CoV-2 infection.

Persons who are subject to quarantine measures,

Persons with COVID-19 associated symptoms (acute, non-specific general symptoms, loss of smell and taste, respiratory symptoms of any severity).
We have decided to keep the drink prices as cheap as you know them (Helles 0,5l for 3,00 Euro; Softdrinks 0,5l for 2,00 Euro; Longdrinks for 5,00 Euro). As always, you will receive free condoms and lubricant (for use locally) at the UnderGround.
400m² of play space await you with a stylish SM area, cages, iso-box, numerous bondage options, our popular fuck area, slings, a gynchair and a wet area.
We will inform you when an opening date is fixed!
We are looking forward to sweaty nights…
Your MLC Board
—————————————
News from Thursday, 30.09.2021
Opening of the UnderGround




from November 2021
Dear members and friends of the MLC,
on Thursday, 30.09.2021 the Bavarian Minster President announced that clubs and discotheques will be allowed to reopen from October 2021.
We are very pleased that the regulations that have been issued in this regard will allow the UnderGround to open in a meaningful way. Before the opening we still have to clarify and organize a few things. If everything goes well the "Re-Opening" party will take place in November 2021.
You will get more details in the next days.
But one thing in advance:
Admission will only be possible with the "2G" regulation (vaccinated or recovered).
See you soon!
We are looking forward to it!
The MLC board with all helpers
---
Wir haben uns entschieden, die folgenden MLC-Veranstaltungen vorzubereiten:
MLC Weihnachtsfeier


im Augustiner-Keller am 12.12.2021


MLC Starkbierfest


vom 16.03. – 20.03.2022


MLC Mitgliederversammlung


im Oberanger Theater am 24.04.2022

Bitte habt Verständnis, dass der Umfang und eventuell auch das Stattfinden der Veranstaltungen von den gesetzlichen Regelungen und der Pandemieentwicklung abhängig ist.
---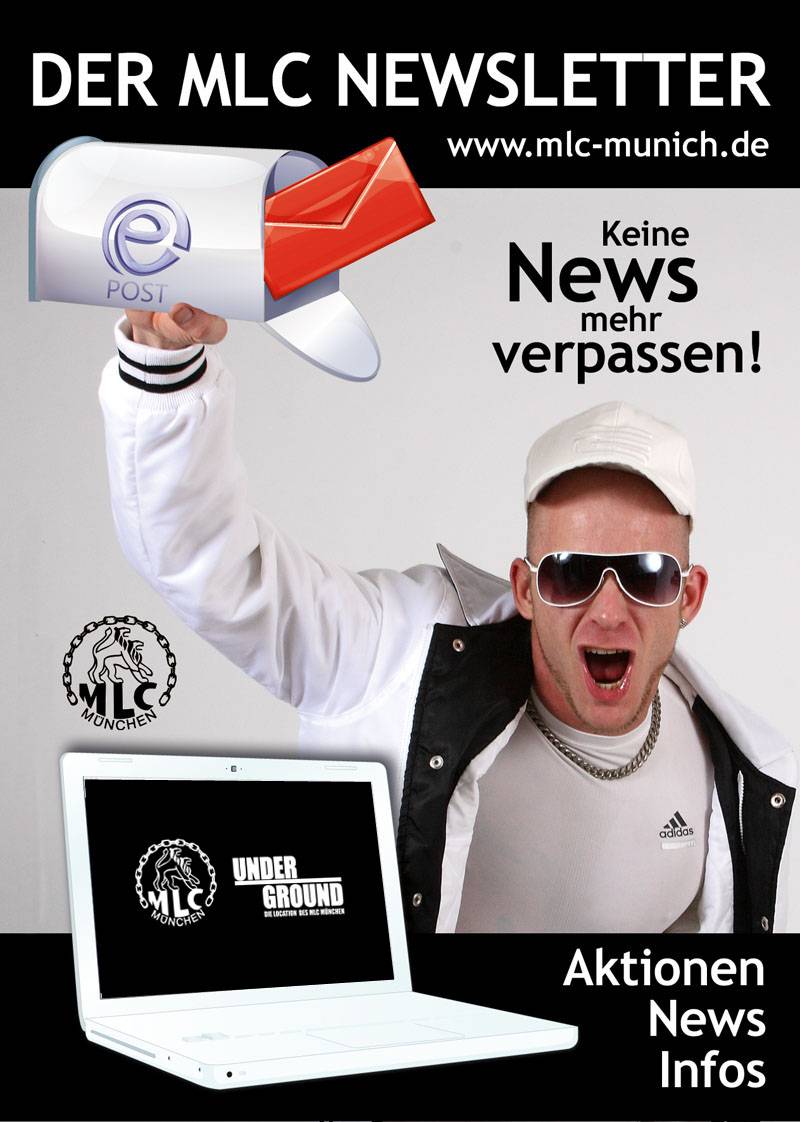 Slide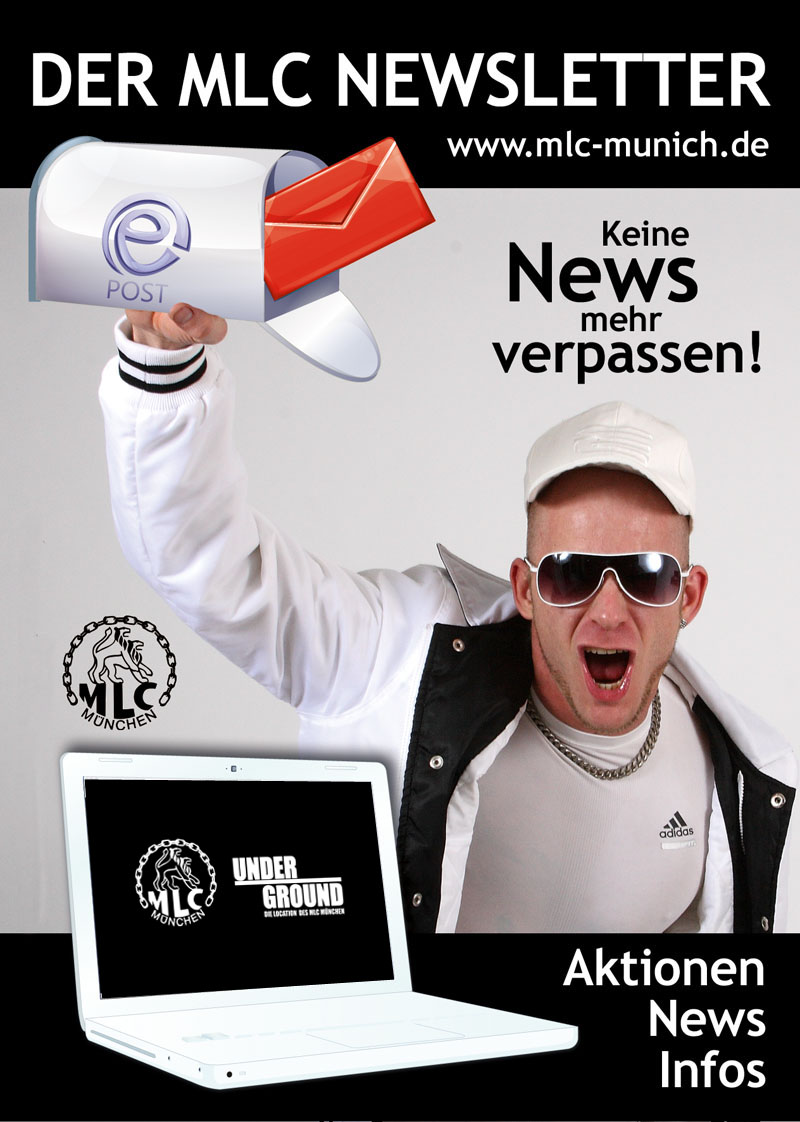 Block
Die Location des Münchner Löwen Club e.V.
Block
Impressionen vom CSD München 2019
Block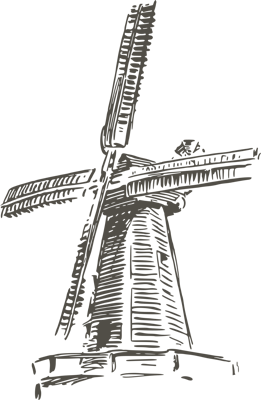 StarkbierFest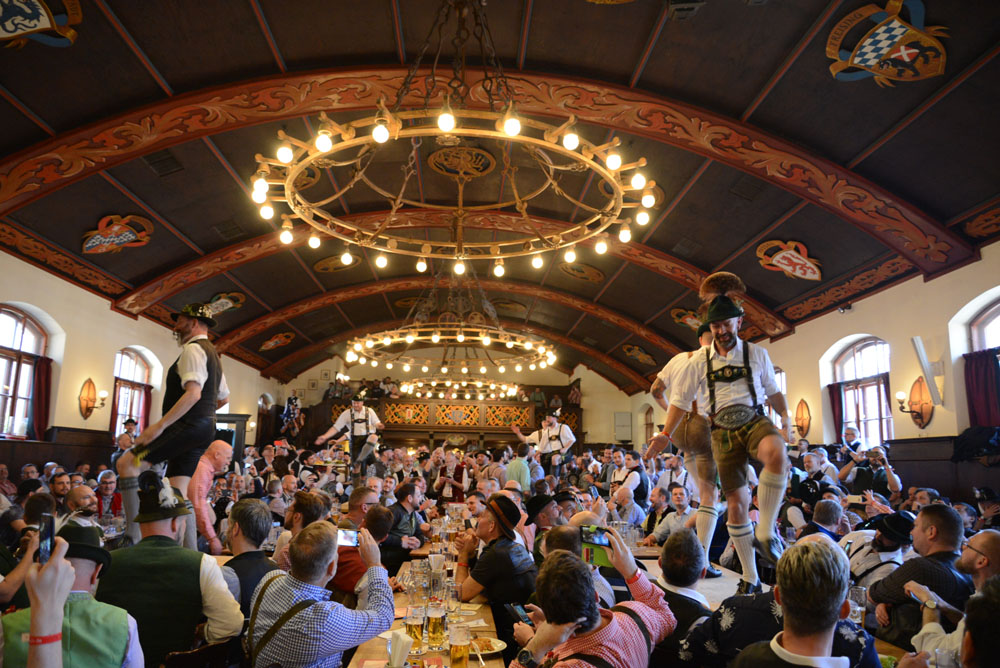 Oktoberfest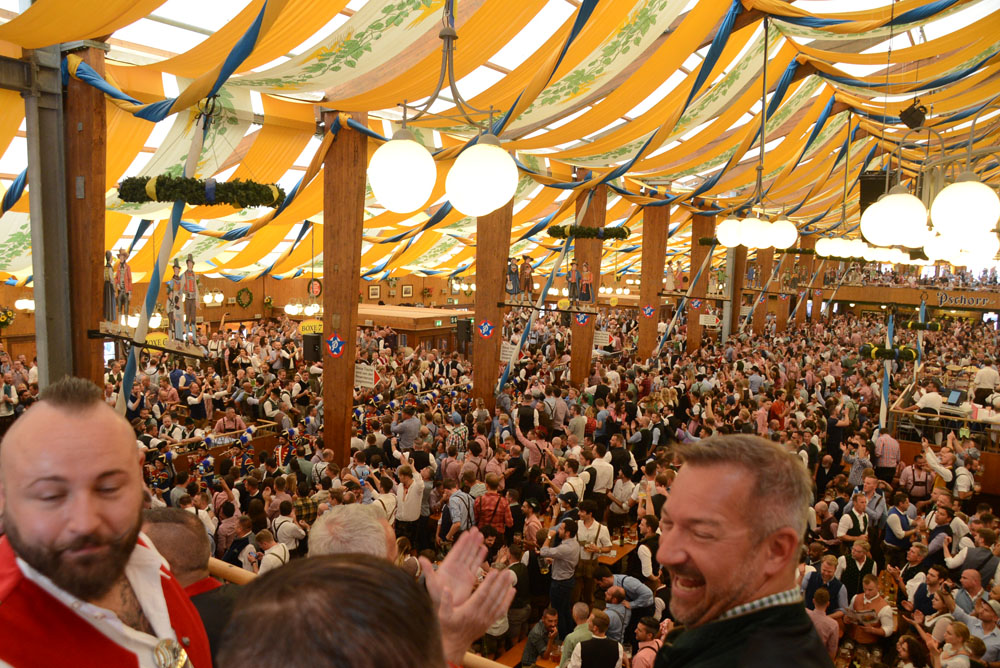 CSD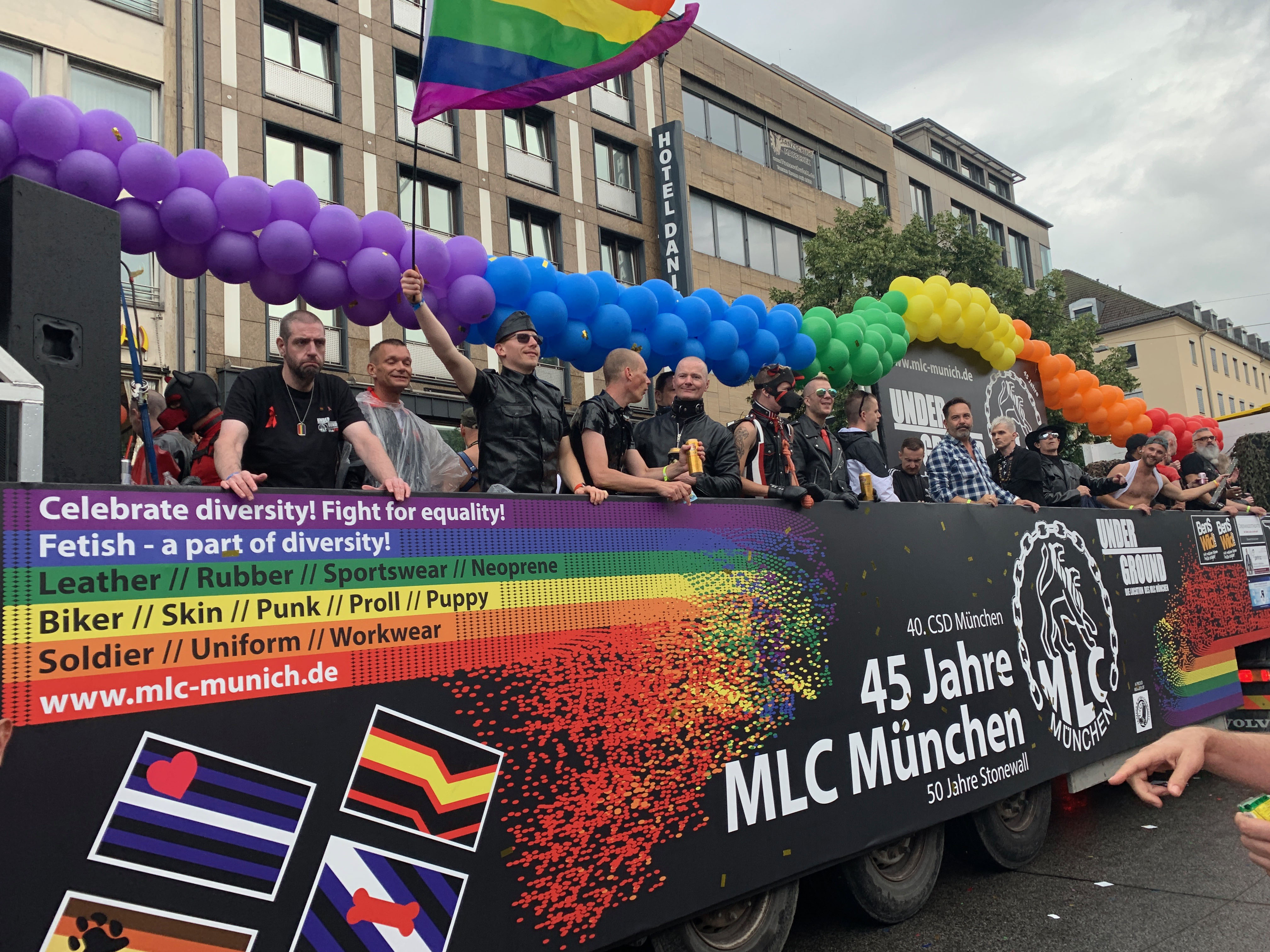 MLC Grillfest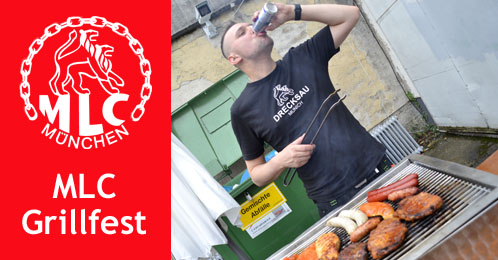 MLC Weihnachtsfeier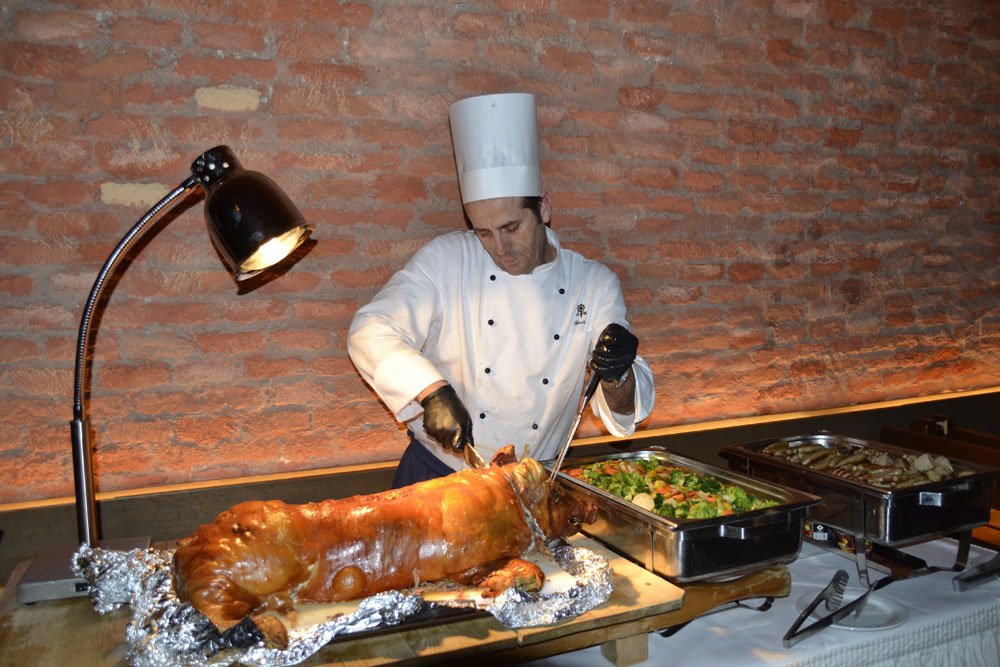 MLC BMrL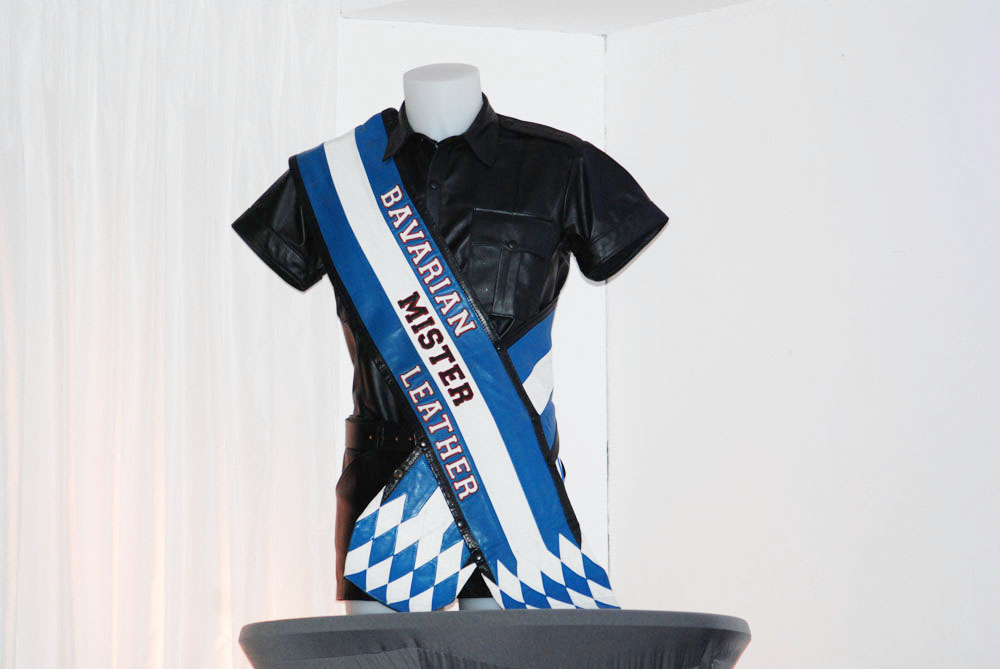 ---
---